CONFUSION REMOVED AND HOPE RESTORED
Lismore, North Coast NSW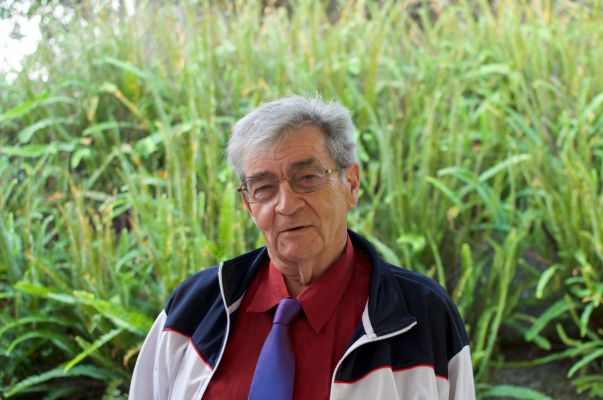 This is my true story of having my confusion removed and my hope restored.
In 1983 I found myself in a position that I had never known in my life before. A factory I had been working at closed down and work seemed impossible to find. The Gold Coast looked good. It was busy and there appeared to be plenty of work well there was – except for me.
I didn't know what to do. We were living off savings and that was slowly but surely running out. I was never a 'church goer', but my belief in God as creator was strong. I didn't believe we came from green slime.
I tried to read the Bible, but it was confusing – didn't seem to make sense. I decided to pray. This was very strange. I didn't really know how to – I just asked for 'help'. Instantly I lost the desire for cigarettes, alcohol and foul language – my first thought 'wonderful God is with me'. Over the next few weeks, I heard about being baptised, receiving the Holy Spirit and speaking in tongues. This I received on the Wednesday 24th January 1983.
My life changed immediately. The way I felt, the way I thought, the way I understood my own circumstances all changed – I could the Bible, it was no longer confusing.
That was soon offered a job in Lismore. It was driving a truck overnight. The Lord protected me in circumstances that were at times difficult.
I used to get 'acid reflux'. I ate Quickeze like they were lollies. At Brisbane Airport one night, the 'heartburn' began – I had no Quickeze. I jumped in the back of the truck, had some prayer, in thirty six years I have never had another Quickeze.
In 1996 on a Saturday night, with chest pains I went to the hospital. I was diagnosed with Diabetes and Angina. The following day I had prayer at the meeting. Over the next few weeks, it was clear that I had been healed of both of these unpleasant illnesses.
Of course there have been many smaller annoyances such as coughs and colds. While these come, they don't last like they used to. There have been many other things.
I praise the Lord for everything He has done and continues to do. Certainly for the healings, but much more as well. The promises He has given me. The contentment I now have in my life.